Border Crossing Zapresic Harmica Webcam Live
Zaprešić ist eine Stadt in Kroatien. Sie liegt in der Gespanschaft Zagreb 17 km von Zagreb entfernt und hat 25.223 Einwohner.
Harmica is a Croatian border village in the municipality of Brdovec, located 13 km west of Zaprešić on the Slovenian border. The border crossing at Rigonce/Harmica is located directly on the border river Sutla.
In addition to the road crossing, the Zidani Most–Novska railway line runs in the immediate vicinity from the Slovenian Dobova via the Sotla to Croatia. A branch line on the Croatian side ends directly at the border crossing.
Border Crossing Zapresic Harmica Webcam Live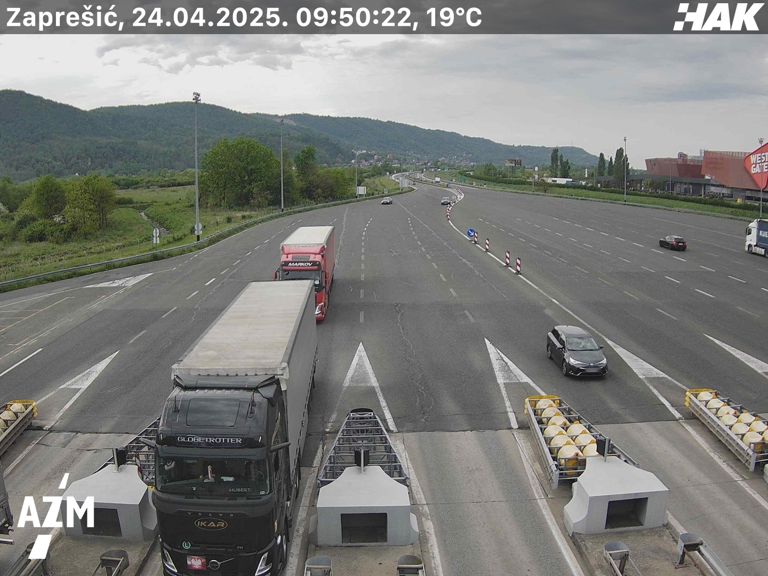 TRAFFIC MAP

Quelle:hak.hr