Webcam Border Crossing Gunja Granica Live
Gunja is located in eastern Croatia, which is regionally and historically called Slavonia, immediately on the border with Bosnia and Herzegovina on the left bank of the Sava River and belongs to the županjska Posavina microregion. Gunja's neighboring villages on the Croatian side are Rajevo Selo to the north-west, Posavski Podgajci to the north, Drenovci to the north-east and Djurici to the east.
Gunja ist ein Dorf und eine gleichnamige Gemeinde in Kroatien.
Webcam Border Crossing Gunja Granica Live
WEBCAM 1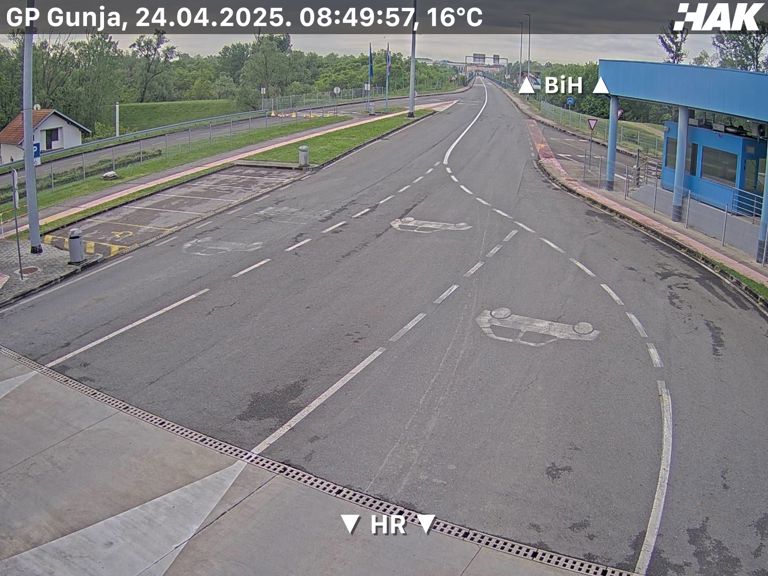 WEBCAM 2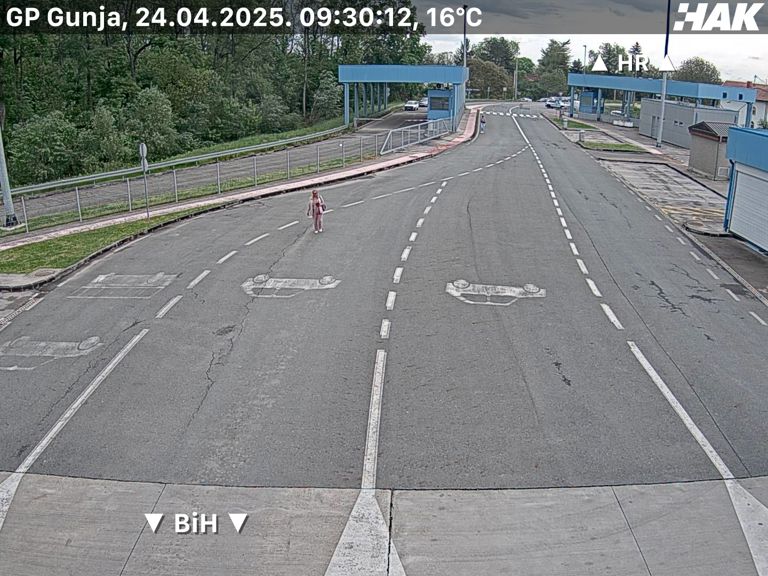 TRAFFIC MAP

Quelle: hak.kr