Veliki Gložac Tunnel Webcam Traffic Live
Veliki Gložac Tunnel (Croatian: Tunel Veliki Gložac) is one of 13 tunnels found on the Croatian A6 motorway route. It is 1,126 metres (3,694 ft) long and consists of two tunnel tubes. It is located between Vrbovsko and Bosiljevo 2 interchanges. The tunnel is tolled within the A6 motorway closed toll collection system. There are no other toll plazas related to use of the tunnel. Construction of the tunnel was completed by Viadukt and Hidroelektra.
Traffic is regularly counted and reported by Autocesta Rijeka–Zagreb, operator of the A6 motorway and the tunnel, and published by Hrvatske ceste.
Veliki Gložac Tunnel Webcam Traffic Live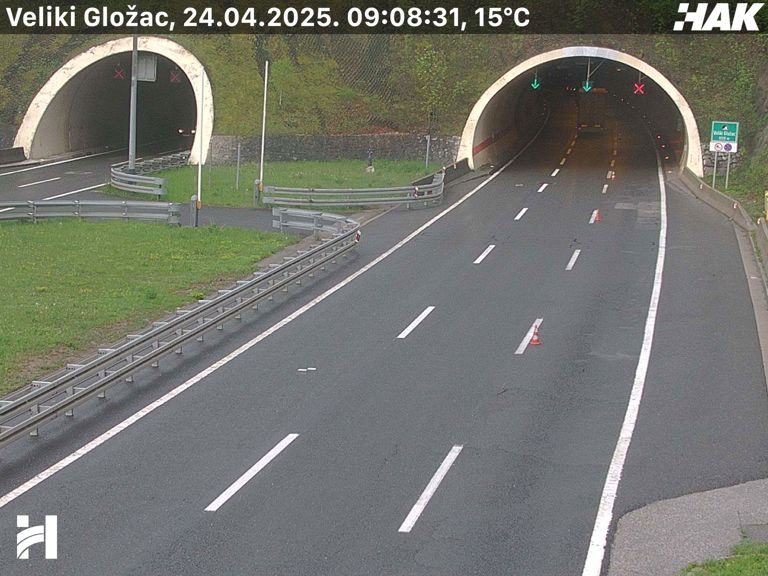 TRAFFIC MAP

Quelle: hak.kr